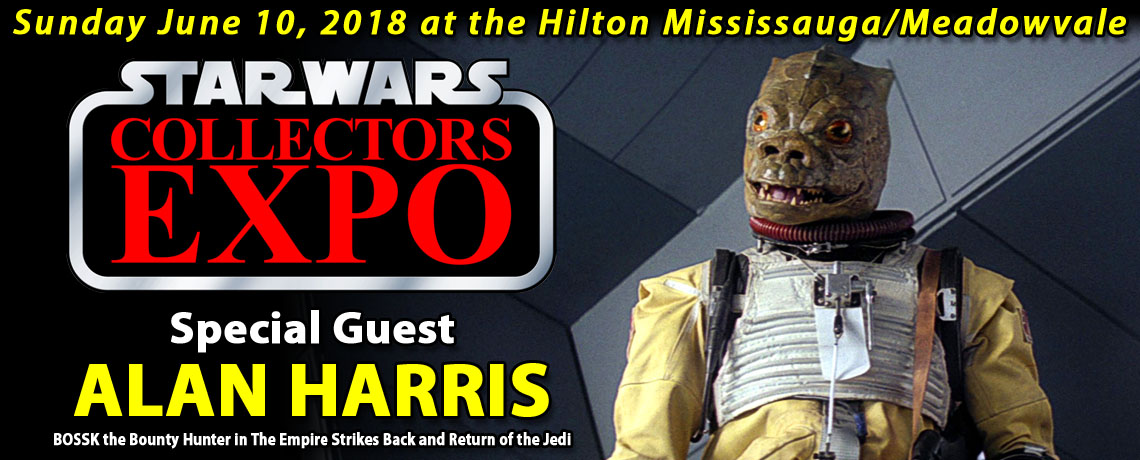 Alan Harris portrayed the character "Bossk," a Trandoshan bounty hunter who is one of the six summoned in Star Wars: Episode V – The Empire Strikes Back (1980) by Darth Vader to find the Millennium Falcon, and who is also seen in Jabba's Palace In Star Wars: Episode VI – Return of the Jedi (1983). In addition to his main Bounty Hunter portrayal, Harris was a Bespin Security Guard in the former movie and also a Stormtrooper in the latter movie respectively. Furthermore, Harris served as Leia's Rebel Escort in Star Wars: Episode IV – A New Hope making him one of the talented few to appear in all movies of The Original Trilogy.
Harris will be available for autographs and photos all day Sunday, June 10th at the Hilton Mississauga/Meadowvale.
Autographs: $35
Photos: $10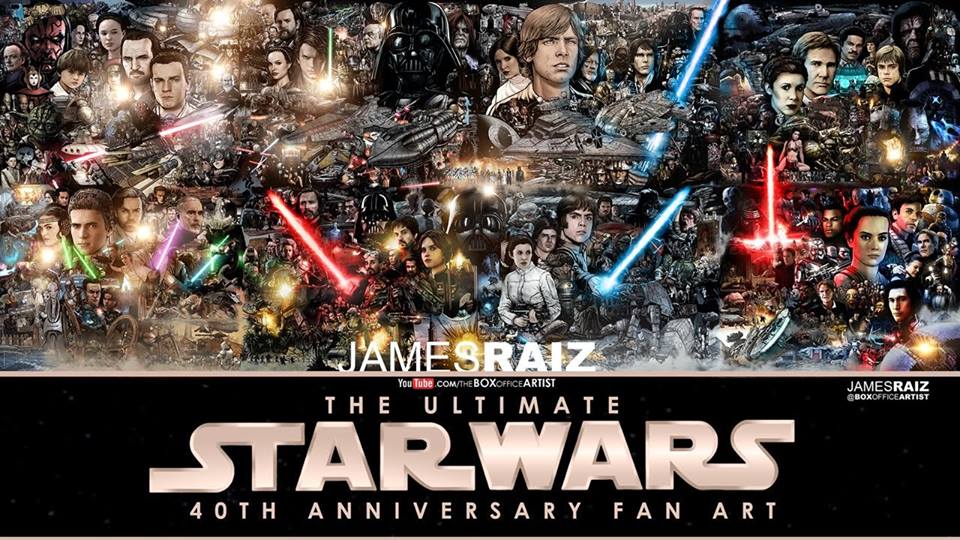 We are happy to welcome artist James Raiz to Star Wars Collectors Expo 2018. He will have his Tribute to 40 Years of Star Wars Mural on display at his booth for all to enjoy.
DISCLAIMER: Some guests may charge additional fees for autographs and/or photos. Guest appearances subject to cancellation or schedule change, due to professional commitments.